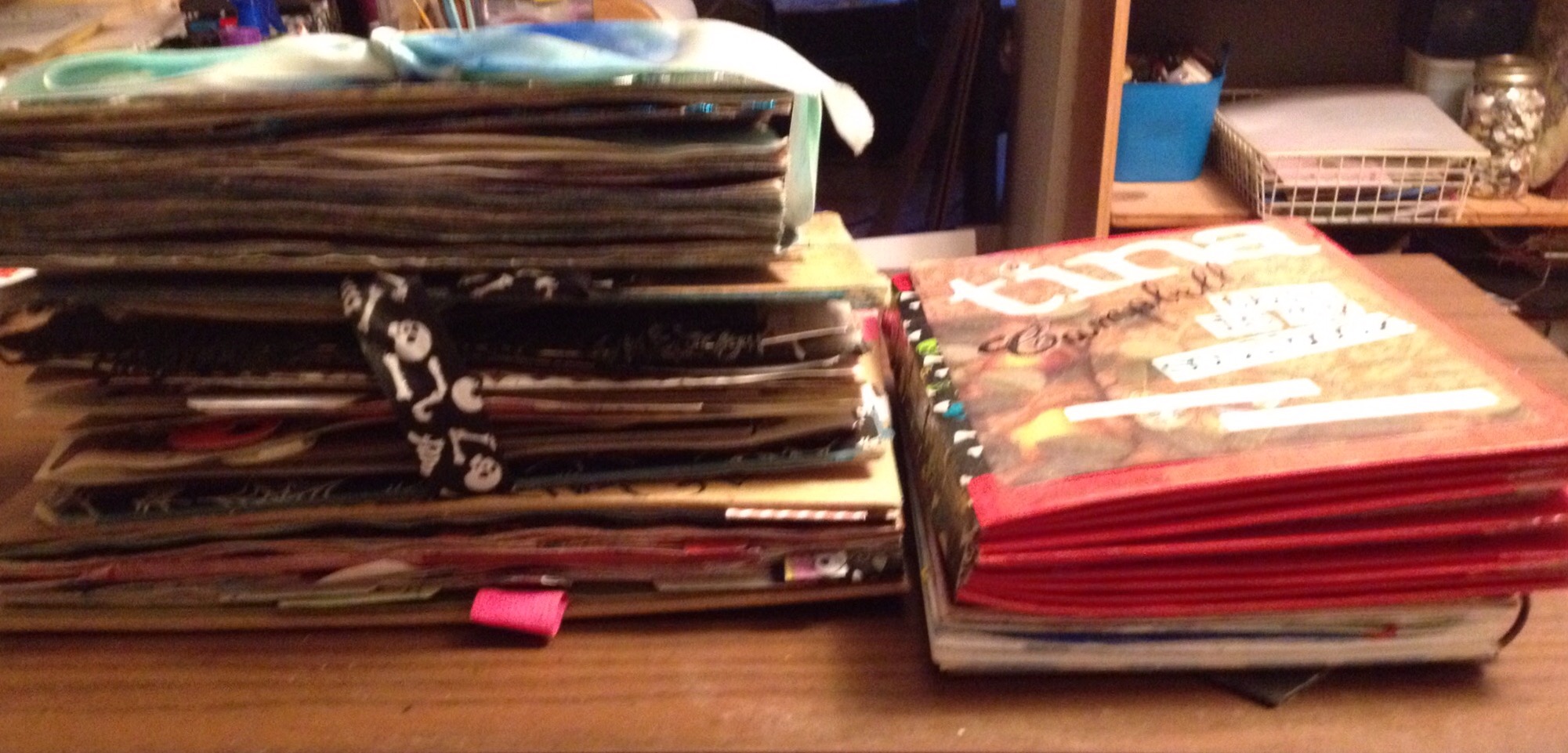 wow it's been a long time since I blogged. I've been busy with life having grand-babies and being in love! Life is good! I haven't done any digital designing in a coones age and that's ok, I don't even miss it! I even took a break from art journaling and painting, but THAT I missed. So I've been getting back to my studio and have been creative again, and it feels amazing!
I have some exciting news, well exciting and scary, the butterflies dancing in your tummy kinda of scary! I'm going to have an Art Journaling Class! You can check out all the details Here: https://www.facebook.com/events/1595136054072458/
I will be available to answer any questions you might have and will have my journals available for you to browse. I'll even have a little hand out that explains basically what art journal is, the supplies you need, some sources, book list and a list of my favorite artists!
I also cracked back open my 48 weeks journal

Here is week 3: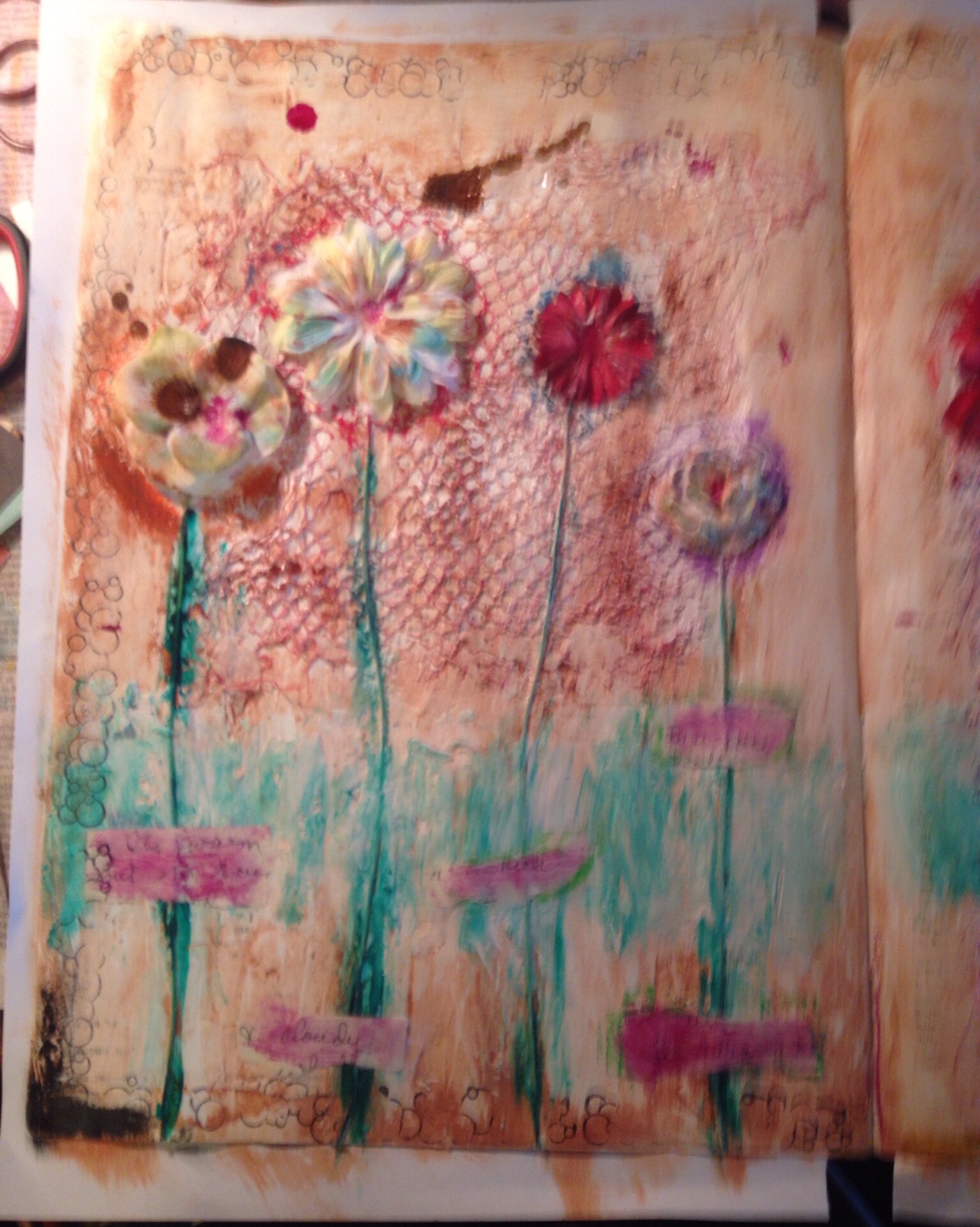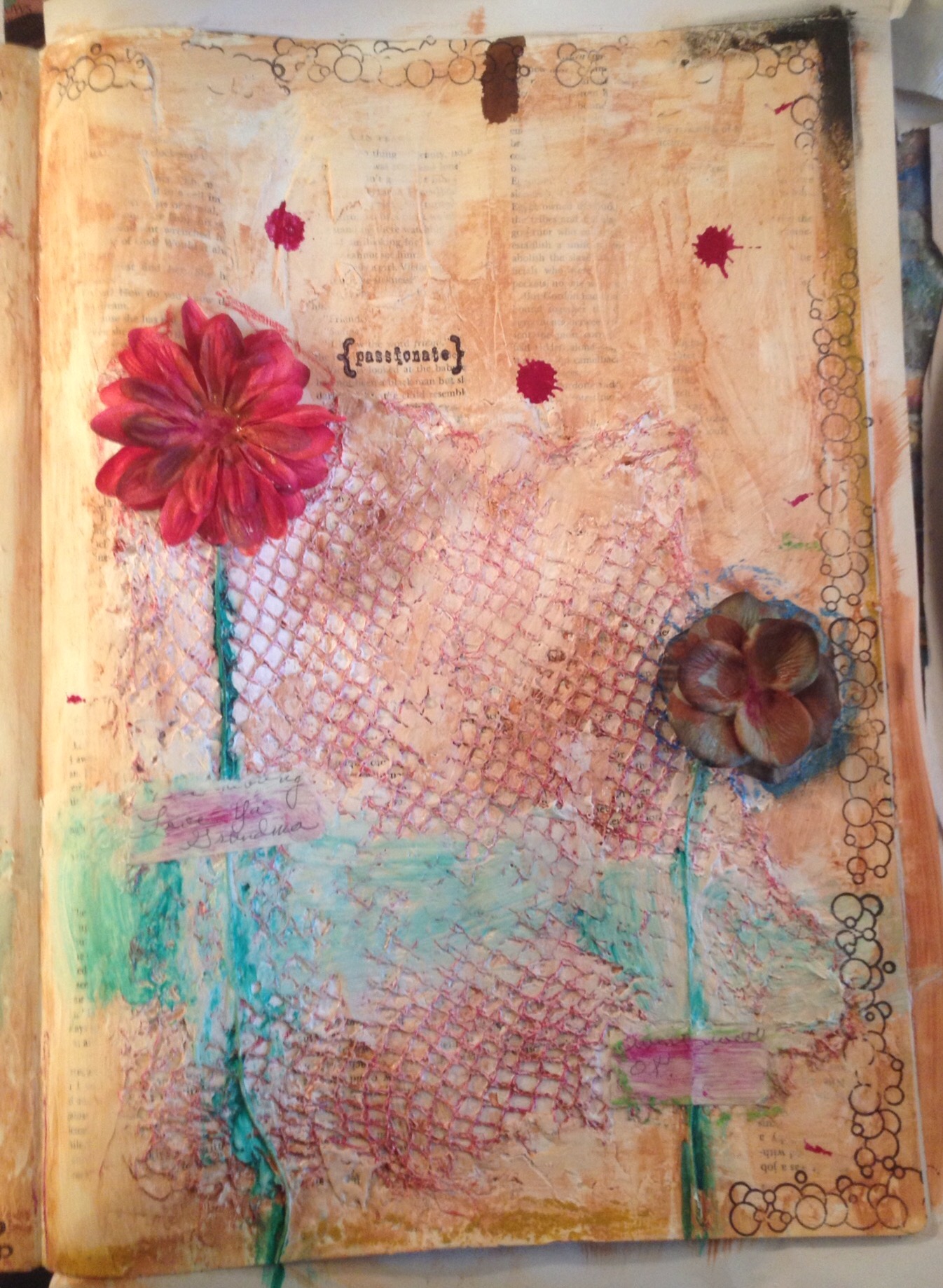 The strips of paper across the stems are torn bits from a note my grandma sent me! I love that she signs her notes love Ya Grandma

Well I'll try to not be a stranger, till next time!